In the fast-paced world of emergency medical services (EMS), the role of Ambulance EMS Dispatch is evolving at an unprecedented rate. It's not just a call centre; it's the vital hub where every life-saving mission begins. In this comprehensive guide, we'll delve into the heart of EMS dispatch, exploring its significance, the cutting-edge EMS dispatch software, and how it's shaping the future of emergency response.
EMS dispatch is the critical juncture where rapid and precise decision-making can be a matter of life and death. In Georgia, and indeed across the world, this aspect of emergency services is undergoing a significant transformation. At Epic EMS, we are dedicated to redefining the way ambulance EMS dispatch operates, making it faster, more efficient, and more effective than ever before.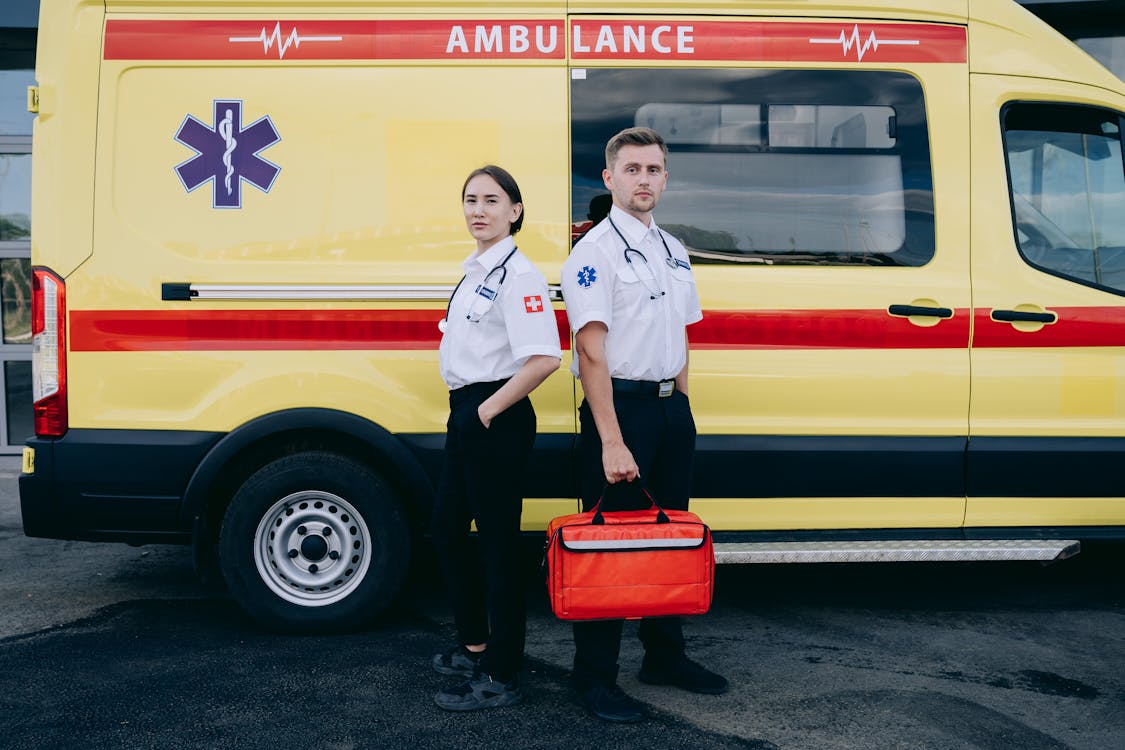 The Role of EMS Dispatch
Beyond 911
Traditionally, EMS dispatch was synonymous with receiving 911 calls and sending an ambulance. However, the role now extends far beyond that. Modern EMS dispatch teams are highly trained professionals who provide life-saving instructions to callers while simultaneously dispatching the closest ambulance.
Geographic Information Systems (GIS)
The advent of Geographic Information Systems (GIS) technology has been a game-changer. Dispatchers can pinpoint the exact location of an emergency, select the most appropriate resources, and guide them with real-time traffic and route information, all with just a few clicks.
EMS Dispatch Software: The Technological Revolution
EMS dispatch software is at the heart of this transformation. It's not just about making things more efficient; it's about making emergency response smarter.
Real-Time Data
Modern EMS dispatch software provides real-time data that helps dispatchers and responders make better decisions. Whether it's traffic conditions, patient history, or available resources, it's all at their fingertips.
Customization and Scalability
The best EMS dispatch software is adaptable. It can be customized to the unique needs of an EMS agency in Georgia or anywhere else. It's scalable, ensuring that it grows with the organization as demand increases.
The Epic EMS Advantage
At Epic EMS, we're not just another EMS dispatch software provider. We are your partners in delivering the fastest, most efficient, and most effective emergency response.
Ambulance EMS dispatch is at the heart of emergency response. The future of EMS dispatch lies in technology, and Epic EMS is leading the way. Contact us to discover how our EMS dispatch software can transform your emergency response system.
Frequently Asked Questions About EMS Billing Services:
What is EMS dispatch? 
EMS dispatch is the process of receiving emergency calls, selecting appropriate resources, and guiding them to the scene.
How has GIS technology impacted EMS dispatch? 
GIS technology enables precise location determination and route optimization, making EMS dispatch more efficient.
What is the role of EMS dispatch software? 
EMS dispatch software provides real-time data, customization, and scalability, enhancing the decision-making process during emergency response.
How does EMS dispatch software benefit emergency response in Georgia?
EMS dispatch software improves response time and efficiency, ensuring timely and effective emergency care.
What sets Epic EMS apart in the world of EMS dispatch software? 
Epic EMS offers cutting-edge software customized to individual EMS agency needs, providing efficient and scalable solutions.
Ready to experience the future of EMS dispatch with Epic EMS? We're here to answer your questions, provide personalized insights, and guide you on the journey to redefining your emergency response system. As trusted partners in emergency medical services, we're committed to making your operations faster, more efficient, and ultimately, more effective. Contact us now, and let's shape the future of EMS dispatch together. Your community's safety is our shared mission. Call us now to get started.