In the dynamic world of emergency medical services (EMS), the pursuit of financial success is intertwined with the efficient management of billing services. Epic EMS Billing Services takes center stage in this pursuit, offering a comprehensive solution that not only maximizes revenue but also ensures precision, compliance, and the overall financial well-being of your EMS operation. Let's delve deeper into the vital role that Epic EMS Billing Services plays in enhancing the financial health of your EMS organization.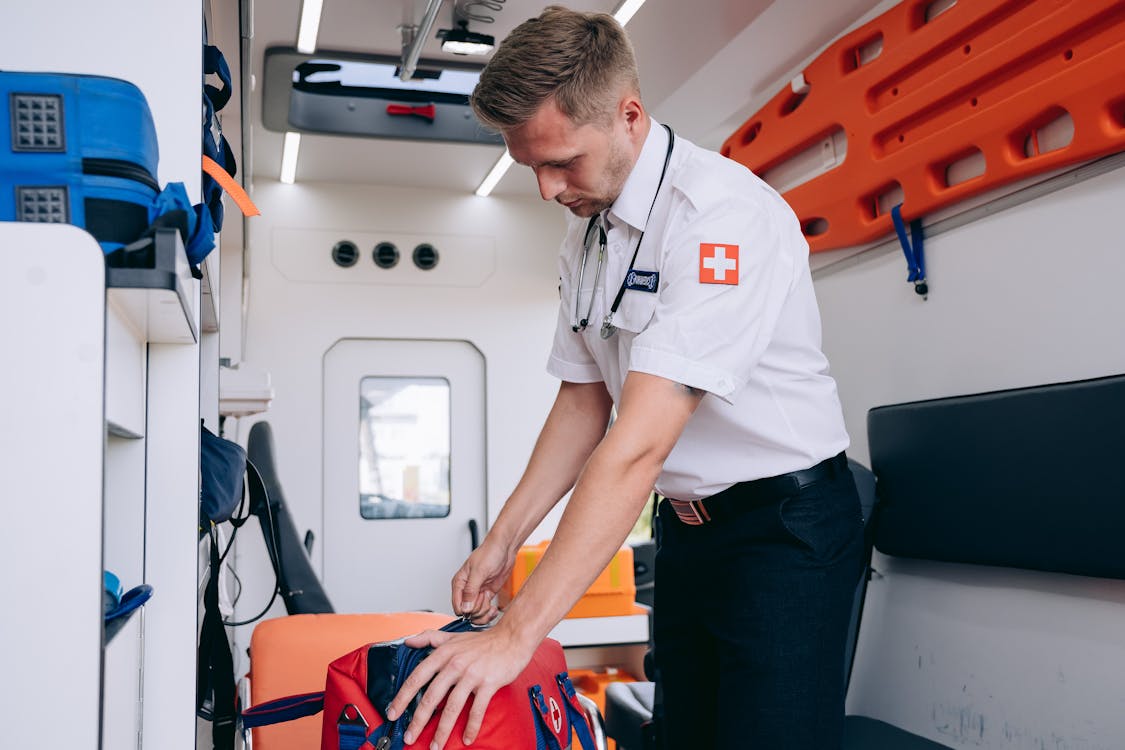 The Financial Complexity of EMS
Emergency medical services are the lifeline during critical moments, providing swift and expert care to those in need. Yet, the financial landscape for EMS providers is exceptionally intricate. Balancing the urgency of providing life-saving care with the intricacies of billing and revenue collection can be a formidable challenge. Here's why the maximization of revenue through EMS billing services is of paramount importance:
1. Revenue Amplification
Efficient billing services can be the linchpin for increasing revenue. By ensuring the timely and accurate submission of claims, EMS providers can secure reimbursements for the critical care they deliver.
2. Compliance Assurance
Navigating the labyrinth of healthcare regulations is an inherent part of EMS billing. Errors in billing can lead to denied claims and financial setbacks. Epic EMS Billing Services is meticulously crafted to ensure compliance with the latest regulations, mitigating the risk of costly errors.
3. Operational Streamlining
Manual billing processes are laborious, time-consuming, and prone to errors. Epic EMS Billing Services automates and streamlines your billing workflow, empowering your team to focus on delivering exceptional patient care while concurrently optimizing revenue.
4. Enhanced Cash Flow
Efficient billing services considerably truncate the time required to receive payments, thus offering a consistent and robust cash flow for your EMS operation.
5. Enlightened Decision-Making
Robust reporting and analytics tools in Epic EMS Billing Services provide invaluable insights into your EMS operation's financial performance. By identifying trends, tracking critical metrics, and making data-driven decisions, you can further leverage revenue optimization strategies.
The Epic EMS Billing Services Distinction
The choice of an EMS billing services provider is pivotal in attaining your revenue objectives. Epic EMS Billing Services is tailored to the distinctive requirements of EMS providers, offering a comprehensive solution that embodies efficiency, precision, compliance, and financial growth.
Discover firsthand how Epic EMS Billing Services can revolutionize your revenue potential. Schedule a demo today. Reach out to our team for an in-depth discussion regarding your EMS billing needs and receive a personalized quote.
Key Benefits of Epic EMS Billing Services
Operational Efficiency:

Our software liberates your team from manual billing tasks, thereby diminishing administrative burdens and allowing a renewed focus on delivering top-tier care.

Billing Accuracy:

At Epic EMS Billing Services, we prioritize accuracy in claims submission, thus minimizing denials and augmenting revenue capture.

Compliance Assurance:

Stay ahead of the curve with our commitment to adhering to the latest healthcare regulations, ensuring your EMS operation's unwavering compliance.

Cost-Efficiency:

Say goodbye to the overheads associated with manual billing processes and paperwork, as Epic EMS Billing Services brings cost savings to the forefront.

Cash Flow Enhancement:

The system's expeditious billing mechanisms contribute significantly to improved cash flow by accelerating reimbursements.

Customization:

Tailor our software to align with the specific requirements of your EMS operation, fostering a seamless and customized billing experience.
Within the realm of emergency medical services, the pursuit of revenue maximization is not merely a financial endeavor; it is an avenue to sustain and elevate the quality of care delivered to your community. Epic EMS Billing Services serves as your guiding light in navigating the complex billing terrain, facilitating financial success while you continue to provide life-saving care.
Choose prudently for the financial health of your EMS operation. Choose Epic EMS Billing Services and unlock the potential for revenue maximization while maintaining your steadfast commitment to delivering exceptional emergency medical care.